RUBY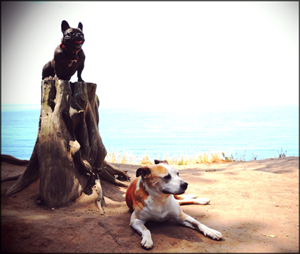 Ruby joined Dr. Sara in 2006. She lived 13 years. Sara added Paris, a rescue lab and Mavis. Along came Baby Moses. I derive such joy from connecting with
owners and knowing how the Fancibuls fit into their lives and hearts.
Mavis is quite a clown! She rode on the
robot vacuum. When Toddler Moses came
into the household, Mavis rode on the
base of his stroller. She gets along with
the lab and Fancibul Paristoo!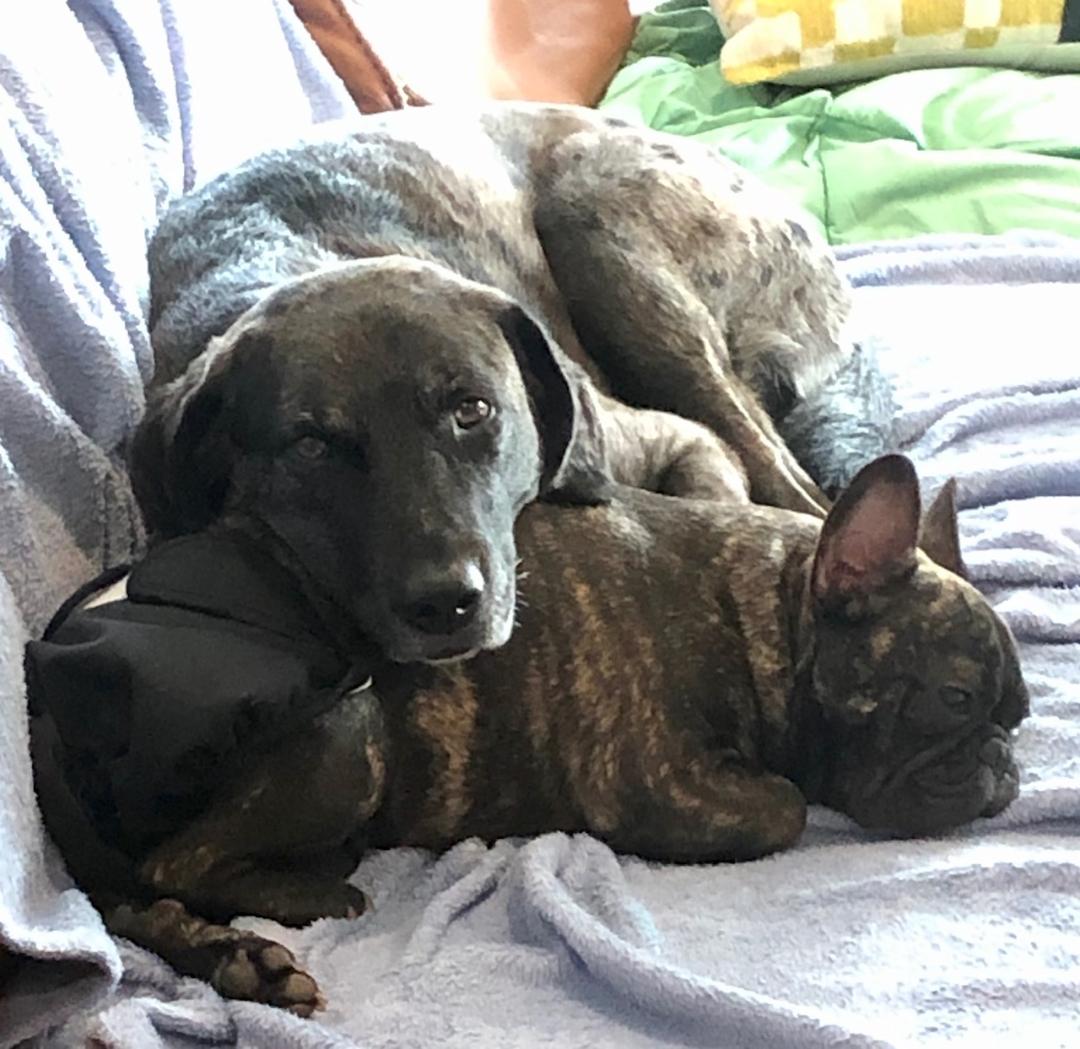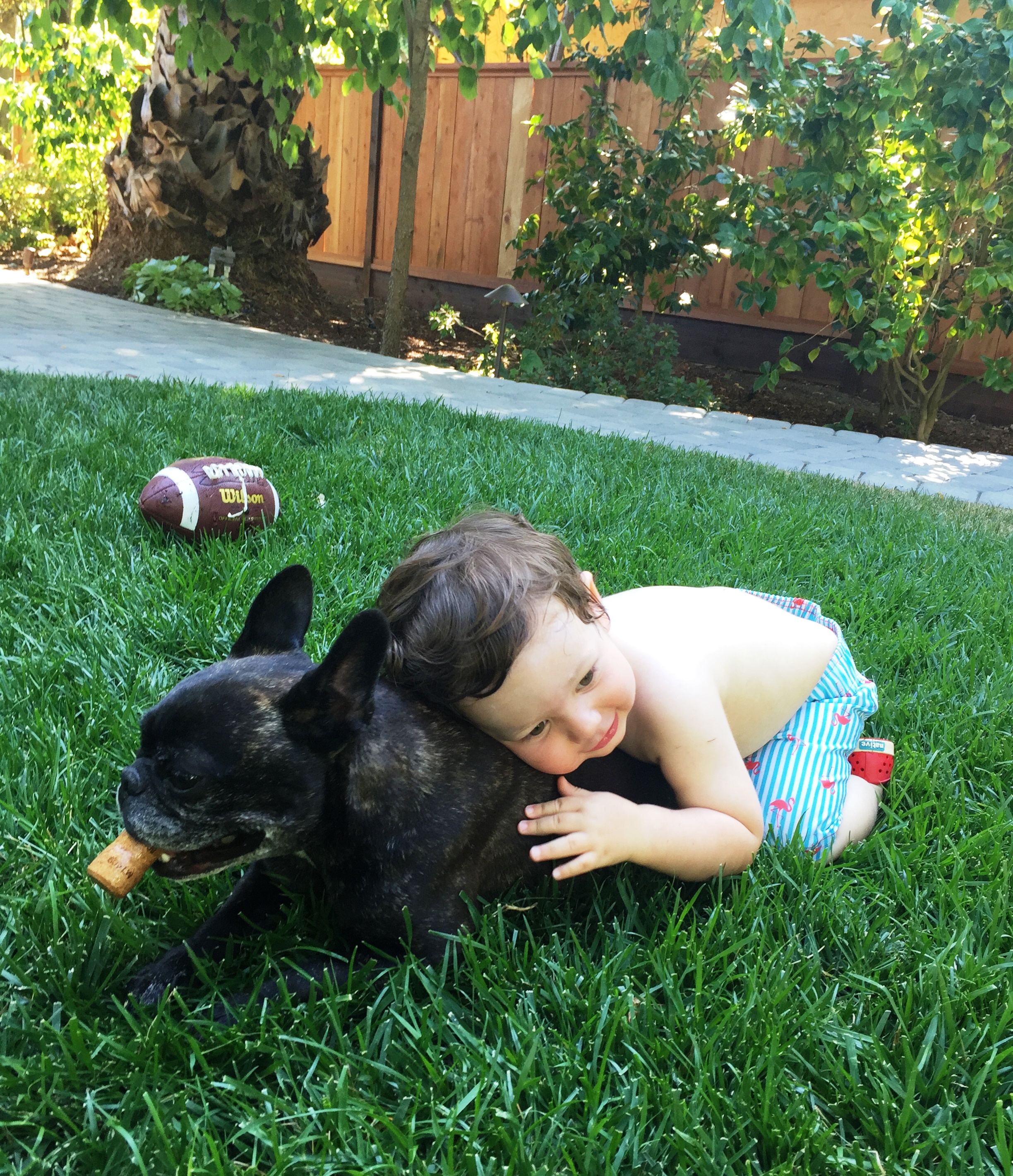 This photo says it all! Phoebe loves her Fancibul.
Maddie and Winston bring joy to each other. Frenchies like a companion too. Many owners purchase a second puppy or retiree. It keeps everyone active and young.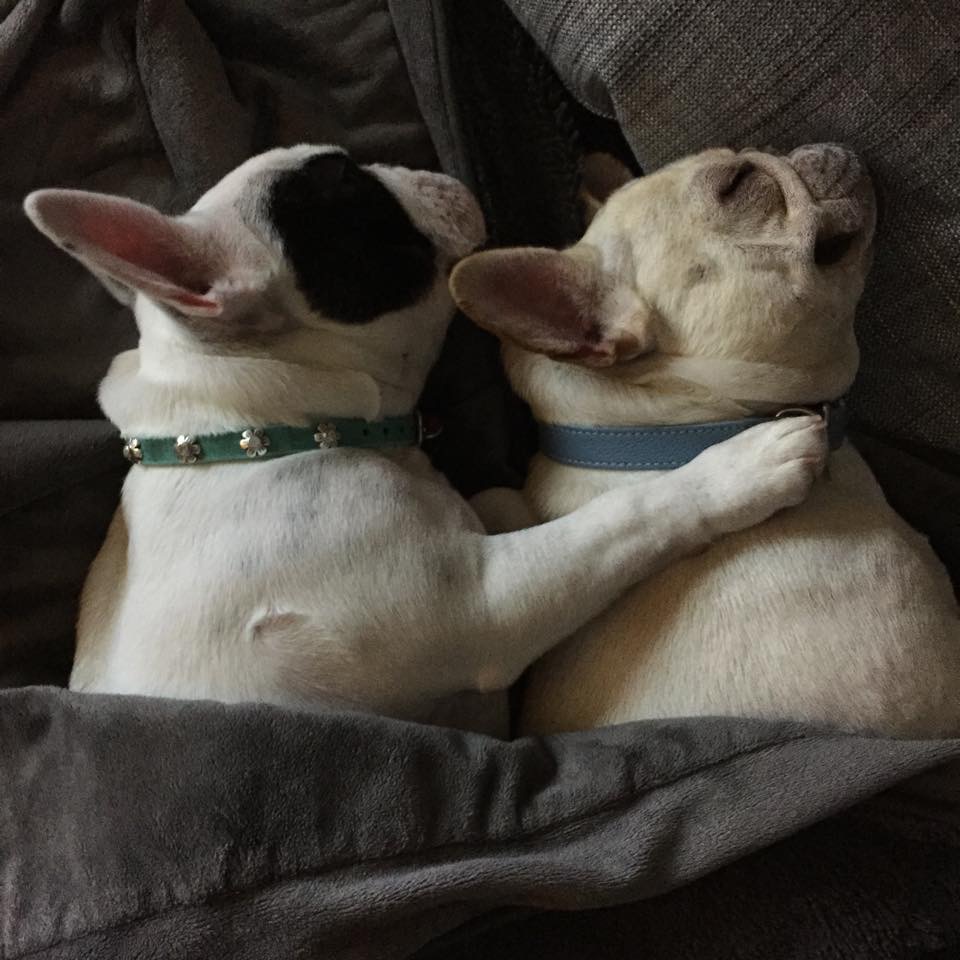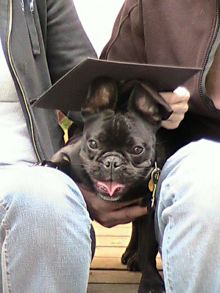 Grant & Lisa took their Fancibul to a series of puppy training classes. I wish all new dog owners would do this! My pups have stimulation/training from birth. The puppy classes take them thru socialization and training that help them become well-behaved and a joy for life!
This Fancibul could lower the anxiety and stress level of his owner's patients so Fancibul bully went to the clinic to entertain and comfort patients. Later Lucy joined the family, and the two dogs took turns accompanying this doctor to his practice.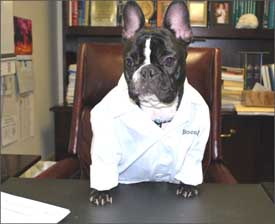 I love those pieds! Its difficult to produce a beautiful piebald that meets the AKC standard, but occasionally we have one like handsome Jack.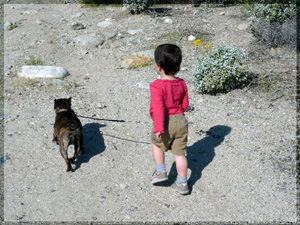 Fulfilling Purpose